Pearland Managed IT Services
Pearland Managed IT Services
Managed IT Services For Your Business in Pearland
As one of the fastest-growing cities in the Houston region, Pearland is a wonderful location for your business to be successful. But in order for your business to thrive in Pearland, you'll need to hire a managed IT service. Having a Managed IT Service in your Pearland business would greatly boost your company's profits. Whether it be something small or something as large as enterprise technology, our Managed IT Services can aid your business. Most business in today's world is conducted online which means your company will have to rely heavily on a managed IT service. If your business is running on an outdated processing system, your company's productivity will suffer tremendously. When you hire out professional Stargel ITs, your office is guaranteed to stay up to date.
Maximize Office Efficiency in Pearland with Managed IT Services
Your office network is guaranteed to run smoothly when you hire our managed IT services. You'll be able to focus on your business without worrying about older tools and decreased productivity. No other business can provide a cost-effective and reliable service like us. Your benefits under this service include: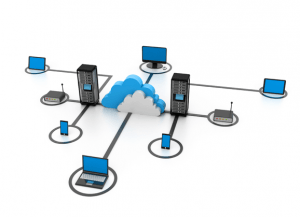 Latest Technological Tools
Enhanced Security
Optimized IT Infrastructure
Minimized Production Downtime
When all details are handled by us, your projects will be completed on time and on budget.
Why Hire Our Managed IT Services?
We provide:
Free Up Resources
Controlled IT Expense
24 x 7 Help Desk
Regular System Updates
Security Protection
Onsite Service & Support
Lower Operating Costs
System Reliability
Vendor Management
Proactive Maintenance
Enterprise Level IT Experts
Local And Offsite Backups
Remote Monitoring
Leverage Key Technology
IT Strategy and Budget
PROJECT MANAGEMENT
Project management benefits include:
Microsoft Exchange
Relocation & Moves Virtualization & Storage
WAN & Remote Services Active Directory
Disaster Preparedness Hosting & Co-location
Cloud Readiness System Migrations
ASSESS AND PLAN
For you to understand your IT system, we provide guidance and planning allowing you to pinpoint any business, technical, or operational needs.
This includes:
Network & Infrastructure Security & Threats
Bandwidth & Applications IT Policies & Structure
CLOUD SOLUTIONS
Cloud-based technology can help your business reach its full potential. You'll be able to work anytime, anywhere, on any device when you use our Cloud Solutions. It's a powerful system that possesses a strong infrastructure with a development platform. Our Cloud Solutions provides:
Hosted Virtual Desktop Business Continuity
Email, CRM & SharePoint
Backup Solutions Server Hosting
Contact Stargel Office Solutions & Hire Our Managed IT Services
Because of our many years of service (About 33 years) we have become one of the most trusted and established office businesses to exist. We have proudly served our 6,000+ clients and we'd be more than happy to serve you. Join our list of satisfied customers and call us at 713.461.5382 or visit our contact page.