Managed IT Services in Rosenberg
Managed IT Services in Rosenberg

Managed IT Services For Your Business in Rosenberg
If you run or are intending on starting a business in Rosenberg, you probably couldn't have chosen a better city. Rosenberg resides in Fort Bend County, one of the fastest-growing and ethnically diverse counties to exist in the US. Paired with a low cost-of-living and competitive wages, Rosenberg is a hotbed of business activity. For any business you run, though, it's always recommended that you have an IT service to ensure a steady flow of profit. And what better service could you receive than the managed IT Services of Stargel Office Solutions? Because most business is conducted online, you'll likely be in need of a managed IT service to provide you with aid. With Stargel's professional managed IT service at your side, you can expect a work environment that is up to date and protected from all forms of cyberattacks.
Maximize Office Efficiency in Rosenberg with Managed IT Services
All property of your office network will run smoothly when you hire the aid of our managed IT services. You can focus on your business without worrying about outdated equipment, decreased productivity, and expensive maintenance. Our managed IT Services include: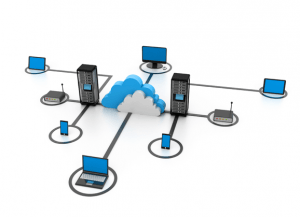 Minimized Production Downtime
Latest Technological Tools
Enhanced Security
Optimized IT Infrastructure
Projects completed on time and within budget will happen when you hire Stargel Office Solutions to handle all details.
Why Hire Our Managed IT Services?
Your company's IT needs will be handled while your network is managed.
You can expect:
IT Strategy and Budget
Free Up Resources
Controlled IT Expense
24 x 7 Help Desk
Regular System Updates
Security Protection
Onsite Service & Support
Lower Operating Costs
System Reliability
Vendor Management
Proactive Maintenance
Enterprise Level IT Experts
Local And Offsite Backups
Remote Monitoring
Leverage Key Technology
PROJECT MANAGEMENT
Your Rosenberg Business' project management can be easily performed with our managed IT services. Benefits include:
Cloud Readiness System Migrations
Microsoft Exchange
Relocation & Moves Virtualization & Storage
WAN & Remote Services Active Directory
Disaster Preparedness Hosting & Co-location
ASSESS AND PLAN
With our guidance and planning, you'll be allowed to understand your IT system. Our service helps you to pinpoint any operational, technical, or business needs and also includes:
Bandwidth & Applications IT Policies & Structure
Network & Infrastructure Security & Threats
CLOUD SOLUTIONS
Your business's total potential will peak once it uses cloud-based technology. With Cloud Solutions you will be given the advantage of working anywhere, anytime, with any device at your disposal. This is due to our system possessing a powerful infrastructure with a development platform. Our Cloud Solutions provides:
Backup Solutions Server Hosting
Hosted Virtual Desktop Business Continuity
Email, CRM & SharePoint
Hire Stargel Office Solutions Today for Your Rosenberg Business IT Needs
Over the course of three decades, Stargel has managed to acquire over 6,000 clients with the deliverance of outstanding service to multiple businesses. Quality performance is accompanied by our aid and when you hire Stargel Office Solutions you can expect to be added amongst our list of satisfied customers. For any inquiries, give us a call at 713.461.5382 or visit our contact page.