Managed IT Services in Missouri City
Managed IT Services in Missouri City

Managed IT Services For Your Business in Missouri City
Location is one of the most important key factors you need to consider when starting a business. If you live in Missouri City, Texas, you might not need to consider it too much though. Because of the many excellent schools, friendly neighborhoods, and the overall diverse and active community in Missouri City, countless business opportunities exist around every corner. In fact, the city is strategically placed in the Houston Metropolitan Area, giving the area access to both national and international business opportunities. Because of the many businesses, however, becoming number one can be difficult. No matter the journey, though, hiring our managed IT services can easily allow you to focus on the overall operations of your business. With our service, you can expect things to run smoothly as you glide towards the top as the ultimate business in Missouri City.
Maximize Office Efficiency in Missouri City with Managed IT Services
Focus on your business without worrying about outdated technology causing costly repairs and decreased productivity. You can expect a smoother running office network accompanied with projects completed on time and within budget when you hire our managed IT services with benefits including: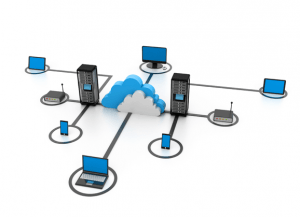 Optimized IT Infrastructure
Minimized Production Downtime
Latest Technological Tools
Enhanced Security
Why Hire Our Managed IT Services?
Once you hire Stargel Office Solutions, you can expect your company's IT needs to be handled adequately while your network is managed. You can also expect:
Leverage Key Technology
IT Strategy and Budget
Free Up Resources
Controlled IT Expense
24 x 7 Help Desk
Regular System Updates
Security Protection
Onsite Service & Support
Lower Operating Costs
System Reliability
Vendor Management
Proactive Maintenance
Enterprise Level IT Experts
Local And Offsite Backups
Remote Monitoring
PROJECT MANAGEMENT
With our managed IT services, your Missouri City Business' project management can be easily performed. You'll receive benefits including:
Disaster Preparedness Hosting & Co-location
Cloud Readiness System Migrations
Microsoft Exchange
Relocation & Moves Virtualization & Storage
WAN & Remote Services Active Directory
ASSESS AND PLAN
Gain the ability to fully understand your IT system with our guidance and planning. You'll be more capable than ever in pinpointing any business, technical, or operational needs. Included with this is also:
Bandwidth & Applications IT Policies & Structure
Network & Infrastructure Security & Threats
CLOUD SOLUTIONS
Your business's potential will peak once you utilize cloud-based technology.  Our Cloud Solutions technology – designed to be a powerful infrastructure with a development platform –  will grant you the ability to work anytime, anywhere, with any device at your disposal. Our Cloud Solutions provides:
Email, CRM & SharePoint
Backup Solutions Server Hosting
Hosted Virtual Desktop Business Continuity
Hire Stargel Office Solutions Today for Your Missouri City Business IT Needs
Since 1987, Stargel has helped guide many businesses into rapid succession thanks to our professional service. With the aid of managed IT, you'll begin to see the multitude of benefits that can spawn from Stargel's services. Call us at 713.461.5382 or visit our contact page and you'll be added to Stargel's countless list of satisfied customers.