Managed IT Services in The Woodlands
Managed IT Services in The Woodlands
Managed IT Services For Your Business
Technology is always changing, so it is imperative your business stays up to speed with the latest IT technology. Managed IT Services in The Woodlands, TX provides your business superior office solutions and unmatched IT services. Your business's IT infrastructure is as important if not more important than anything. The ability to function at the highest level is crucial to your business's growth.
The struggle is real! Here at Stargel Office Solutions, it's all about productivity. Our office and network solutions are second to none! We help integrate our office solutions to your precise specifications.
Maximize Office Efficiency with Managed IT Services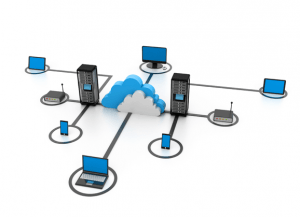 Managed IT Services in The Woodlands makes certain every aspect of your IT infrastructure operates fluently. Let us at Managed IT Services deal with all the tools and technology. The experienced technicians at Managed IT Services are highly skilled in maximizing efficiency and we understand your business needs to be a well-oiled machine. Dealing with network issues is the pits. Hands down, we are the most practical and reliable IT service in the industry.
Advantages of Managed IT Services:
Minimal Production Downtime
Latest and Greatest Technological Tools
Network Security Enhancements
Optimized IT Infrastructure
Stargel's Office Solutions job is simple, we handle all the intricacies. With a devoted project manager designated to your IT infrastructure, you can be certain each project is completed in a timely manner.
Why Managed IT Services?
Stargel's Managed IT Services in The Woodlands team of qualified IT professionals has your business's interests as a top priority. Your IT environment can be easily monitored for security and managed with our proactive network tools and services. Network focus areas:
System Reliability
Regular System Updates
Security Protection
Controlled IT Expense
Proactive Maintenance
Leverage Key Technology
Remote Monitoring
Enterprise Level IT Experts
Vendor Management
IT Strategy and Budget
Onsite Service & Support
24 x 7 Help Desk
Lower Operating Costs
Free Up Resources
Local And Offsite Backups
PROJECT MANAGEMENT
IT Project Management implements your business plan and organization goals regarding information technology. Added advantages:
Cloud Readiness System Migrations
WAN & Remote Services Active Directory
Disaster Preparedness Hosting & Co-location
Microsoft Exchange
Relocation & Moves Virtualization & Storage
ASSESS AND PLAN
Tactical guidance combined with a calculated plan will help your business stand out with our innovative IT solutions. Get used to having a sniper mentality when it comes to focusing on any operational plan with our optional extras.
Included extras:
Network & Infrastructure Security & Threats
Bandwidth & Applications IT Policies & Structure
CLOUD SOLUTIONS
Cloud Solutions provided by Managed IT Services is where your business can truly stand out and shine. How do you put a price tag on being able to work from anywhere on any device? No more overpriced hardware, just simplistic cloud solutions. Useful tools:
Email, CRM & SharePoint
Backup Solutions Server Hosting
Hosted Virtual Desktop Business Continuity
The  Star-Q Hosted Desktop is a true game-changer. How would your business benefit from leveraging the most powerful cloud technology in the industry? Imagine your organization running at maximum efficiency and without the use of extra hardware.
Star-Q can be implemented directly into your business's digital infrastructure. The ability to store and access documents on our cloud services are a no brainer for any business. Could your business or office benefit from a CRM? What about IT infrastructure management?  At Stargel Office Solutions, we knock it out of the park for you!
Star Managed Services strategically plans out solutions for any business's IT staff and complements their current efforts. Starconnect virtually and physically allows you to manage your IT infrastructure without taking the focus from more important business issues.
To learn more about Managed IT Services, we implore you to check out our case studies and contact us!