Managed IT Services in Sugar Land
Managed IT Services in Sugar Land
Managed IT Services For Your Business
Tired of the same old office technology? Step up your network game and let Managed IT Services in Sugar Land, TX transforms your outdated technology into cutting edge office & network solutions. Managed IT Services provide game-changing solutions that will keep your business up to date and functioning at a high level.
At Stargel, we understand the struggle that businesses face with office productivity. Our IT Services will integrate our office solutions to your exact needs. In addition, this will help maximize efficiency and streamline productivity.
Maximize Office Efficiency with Managed IT Services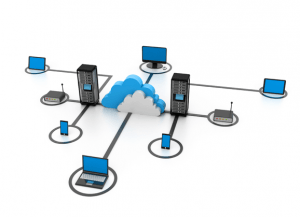 Managed IT Services ensures every component of your network runs flawlessly. No need to waste time on tools and technology when Managed IT Services has your best interests in mind. Above all, we provide the ability to stay focused on your core business needs. There's no other IT Service Company that provides the most cost-effectiveness, reliable IT services like we can.
Benefits of utilizing Managed IT Services from Star Managed Services:
Optimized IT Infrastructure
Latest and Greatest Technological Tools
Minimal Production Downtime
Network Security Enhancements
With Stargel Office Solutions, it's our job to handle all the details. A dedicated project manager will be assigned to ensure the successful completion of each project is carried out on time and within budget.
Why Managed IT Services?
Stargel's Managed IT Services in Sugar Land team of professional IT technicians cover all your company's IT needs. We can easily manage, monitor, and secure your entire IT environment. Our exceptional managed services proactively manage your network while providing:
Onsite Service & Support
Remote Monitoring
Proactive Maintenance
Vendor Management
System Reliability
Free Up Resources
Enterprise Level IT Experts
Local And Offsite Backups
IT Strategy and Budget
24 x 7 Help Desk
Lower Operating Costs
Controlled IT Expense
Regular System Updates
Security Protection
Leverage Key Technology
PROJECT MANAGEMENT
Our IT Project Management ensures your plan and organization achieve your information technology goals.  Benefits include:
Microsoft Exchange
Relocation & Moves Virtualization & Storage
Cloud Readiness System Migrations
Disaster Preparedness Hosting & Co-location
WAN & Remote Services Active Directory
ASSESS AND PLAN
Strategic planning and guidance can be expected with our innovative network solutions. Easily pinpoint any operational need and plan out your area of focus.
Focus areas include:
Network & Infrastructure Security & Threats
Bandwidth & Applications IT Policies & Structure
CLOUD SOLUTIONS
Unleash your business's potential with our cloud-based technology solutions.  Managed IT Service's Cloud Solutions combines a powerful infrastructure with a rich developed platform. This entails lets anyone work from anywhere, anytime, from any device without overpriced hardware. Stargel's Cloud Solutions provide:
Hosted Virtual Desktop Business Continuity
Email, CRM & SharePoint
Backup Solutions Server Hosting
Imagine leveraging the most powerful cloud technology available in the market today.  The Star-Q Hosted Desktop enables you to do just that. In addition, this will allow organizations to work flawlessly anytime and anywhere without requiring the use of unnecessary hardware.
Keeping your company's digital infrastructure up to date can be an overly taxing task. Star Q adapts specifically to your business model and modern IT requirements. This way, your company stays constantly updated. Our cloud services make for easy access to store any and all documents and allow your business to run more efficiently. Might you require the services of a CRM system in Sugar Land, TX? Or maybe in need of management solutions to your IT infrastructure in Sugar Land, TX? At Stargel Office Solutions, we set up everything for you.
Star Managed Services specifically sets up solutions for your needs and helps complement your current IT staff.  Using
Starconnect
allows us to virtually and physically manage your entire IT infrastructure and at the end of the day, allows your staff to stay focused on all other business-related issues.