Managed IT Services in Cypress
Managed IT Services in Cypress
Managed IT Services For Your Business
Office technology these days gets outdated faster than you may think. Let our seasoned experts at Managed IT Services in Cypress, TX keeps you up to speed with our IT, network and office solutions. Managed IT Services answers the call to all your network needs and ensures your business stays running on all cylinders.
Here at Stargel, we recognize that most companies today deal with productivity issues. Rest assured that our IT services fully integrate our solutions to your specific needs while optimizing efficiency and productivity.
Maximize Office Efficiency with Managed IT Services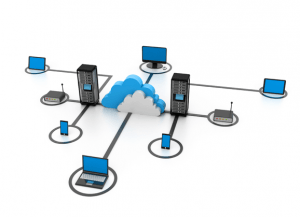 Managed IT Services guarantees every aspect of your network is updated and running at full throttle. When Managed IT Services is at the helm, productivity and efficiency go hand and hand. Above all, we provide your business with the tools and solutions to stay focused on all things business-related. No other IT company comes close to offering the reliability and cost-effective IT services as we do.
Managed IT Services from Star Managed Services benefits:
Latest and Greatest Technological Tools
Optimized IT Infrastructure
Network Security Enhancements
Minimal Production Downtime
Stargel Office Solutions takes care of all the details. With a dedicated project manager assigned to your business, we can ensure each and every project is completed in a timely manner.
Why Managed IT Services in Cypress?
Stargel's Managed IT Services in Cypress, TX group of IT experts are second to none. These project managers are trained to ensure your IT environment is monitored and secured at all times. Managing your network is no small task. What we provide:
24 x 7 Help Desk
Enterprise Level IT Experts
Onsite Service & Support
Security Protection
Vendor Management
System Reliability
Proactive Maintenance
Regular System Updates
Remote Monitoring
Free Up Resources
IT Strategy and Budget
Lower Operating Costs
Controlled IT Expense
Leverage Key Technology
Local And Offsite Backups
PROJECT MANAGEMENT
IT Product Management provides peace of mind that all your organizational and technology goals are achieved.  Options include:
Relocation & Moves Virtualization & Storage
WAN & Remote Services Active Directory
Cloud Readiness System Migrations
Disaster Preparedness Hosting & Co-location
Microsoft Exchange
ASSESS AND PLAN
Superior guidance and strategic planning are just a few of the innovative network solutions we provide. Once we are informed of your operational needs, we plan out your focus areas.
These areas include:
Bandwidth & Applications IT Policies & Structure
Network & Infrastructure Security & Threats
CLOUD SOLUTIONS
Our Cloud-based technology solutions will help launch your business's potential to the next level. Managed IT Service's Cloud Solutions offers plenty of infrastructure muscle coupled with a rich developed platform that everyone will be in awe of.  Once launched, the sky's the limit! It allows anyone to work from anywhere at any time without crazy priced hardware. Benefits of Cloud Solutions:
Email, CRM & SharePoint
Backup Solutions Server Hosting
Hosted Virtual Desktop Business Continuity
Have you ever asked yourself, how could my business benefit from having the most powerful cloud technology do for your business? The Star-Q Hosted Desktop provides the answer to that question. This allows your company to maximize productivity without the need for useless hardware.
The struggle of updating your digital infrastructure can be frustrating. Star-Q puts the end to the frustration by adapting your business model and allowing your business to stay constantly updated. Our Cloud Solutions make it simple for anyone to store documents for easy access. Does anyone need a CRM system in Cypress, TX? What about management solutions to your IT network? At Stargel Office Solutions, that's our business!
Complementing your current IT staff with solutions can be tricky. Star Managed Services caters to all your needs and provides solutions to complement your current IT staff. Starconnect ensures your entire IT infrastructure is physically and virtually covered from head to toe. Your staff can be sure to stay laser-focused on more important business aspects.
For the latest information on Managed IT Services, check out our case studies or contact us.